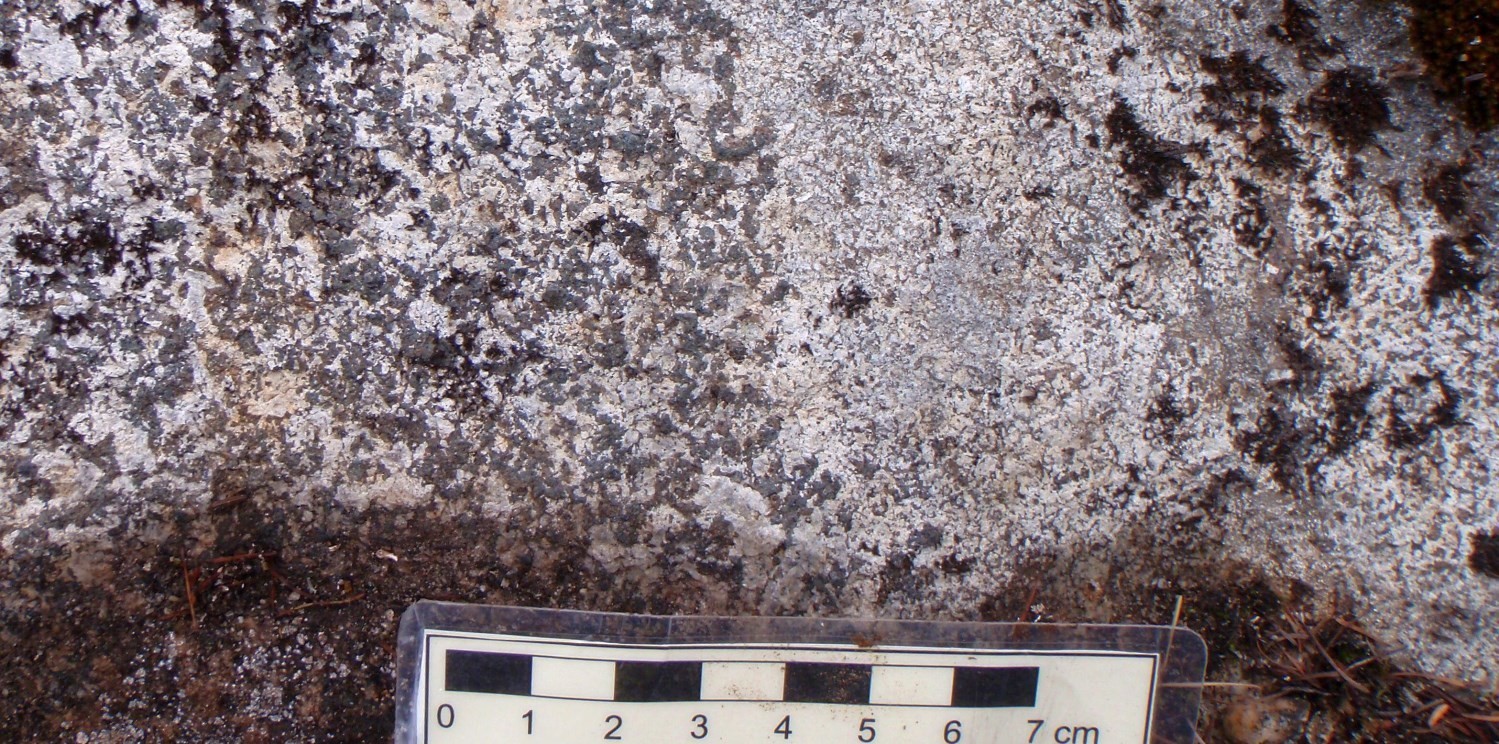 Bonaventure Pluton
Stratigraphic label: [ppro]bon
Map symbol: pPbon

First published: 20 September 2018
Last modified:
Translation of original French
Informal subdivision(s)
Numbering does not necessarily reflect the stratigraphic position.
None
| | |
| --- | --- |
| Author: | Hammouche et al., 2011 |
| Age: | Paleoproterozoic |
| Stratotype: | None |
| Type area: | Bonaventure Lake area (NTS sheet 23I15) |
| Geological province: | Churchill Province |
| Geological subdivision: | George Lithotectonic Domain |
| Lithology: | Gabbronorite |
| Category: | Lithodemic |
| Rank: | Lithodeme |
| Status: | Formal |
| Use: | Active |
Background
The Bonaventure Pluton was defined by Hammouche et al. (2011) to limit a massive gabbronorite intrusion in the southern portion of the Bonaventure Lake area (sheet 23I15). Because of its characteristics similar to those of De Pas Charnockitic Suite mafic rocks, the Bonaventure Pluton was considered to be part of the latter, as part of the synthesis of the Southeastern Churchill Province (SECP; Lafrance et al., 2018). It is located on the south shore of Bonaventure Lake and is named after it.
Description
The Bonaventure Pluton consists mainly of gabbronorite, locally quartz gabbronorite, and smaller amounts of diorite, gabbro, monzogabbro and quartz gabbro. Rocks are massive, usually even grained, medium grained or locally coarse grained. They are often intruded by diorite or finer-grained granite. A few 4 to 30 cm thick layers of fine-grained pyroxenite, highly magnetic, are inserted in gabbronorite and gabbro. Gabbronorite is composed of plagioclase, augite, subhedral hypersthene, and some hornblende, biotite and apatite. Ferromagnesian minerals account for 15% to 40% of mineral phases. The rock also contains magnetite, pyrite and pyrrhotite in varying amounts. Sphene and epidote are sparse and occur as fine inclusions in plagioclase.
Thickness and distribution
The Bonaventure Pluton forms a circular intrusion ~4 km in diameter, less than half of which is in Quebec (8 km2). It is located at the SW end of the George Lithotectonic Domain (Charette et al., 2018), along the Labrador border.
Dating
None.
Stratigraphic Relationship(s)
The Bonaventure Pluton represents a late phase of the De Pas Charnockitic Suite since rocks are not deformed and cut other units of the De Pas, which cut each other.
Paleontology
Does not apply.
References
| Author(s) | Title | Year of Publication | Hyperlink (EXAMINE or Other) |
| --- | --- | --- | --- |
| CHARETTE, B. – LAFRANCE, I. – VANIER, M.-A. | George Lithotectonic Domain, Southeastern Churchill Province, Nunavik, Quebec, Canada: Geological Synthesis. Ministère de l'Énergie et des Ressources naturelles, Québec. BG 2018-11. | 2018 | BG 2018-11 |
| HAMMOUCHE, H. – LEGOUIX, C. – GOUTIER, J. – DION, C. – PETRELLA, L. | Géologie de la région du lac Bonaventure. Ministère des Ressources naturelles et de la Faune, Québec; RG 2011-03, 37 pages, 1 plan. | 2011 | RG 2011-03 |
| LAFRANCE, I. – CHARETTE, B. – VANIER, M.-A. | Southeastern Churchill Province, Nunavik, Quebec, Canada: Geological Synthesis. Ministère de l'Énergie et des Ressources naturelles, Québec. Preliminary BG. | 2018 | Bulletin géologiQUE |
17 août 2020
20 août 2020