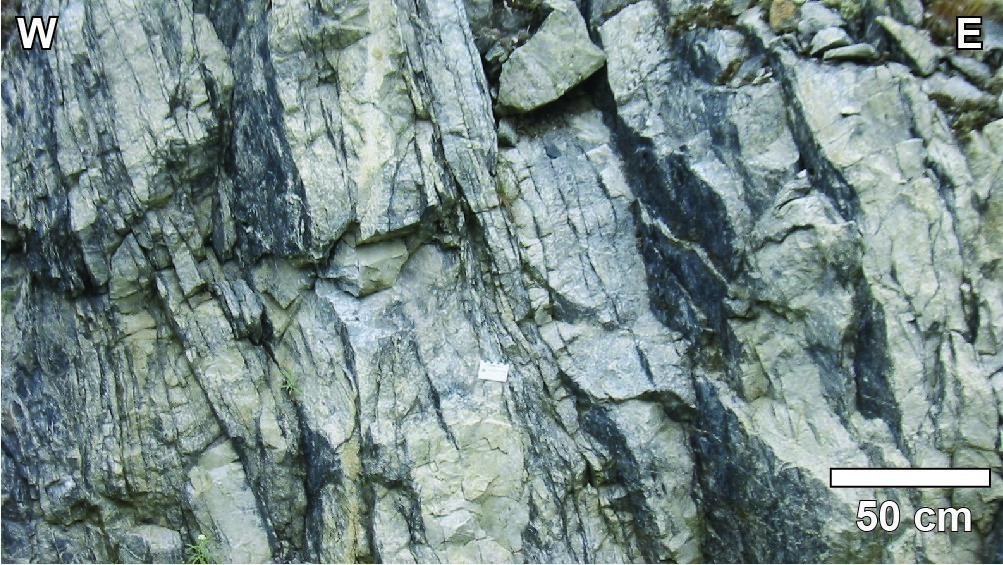 Informal subdivision(s)
Numbering does not necessarily reflect the stratigraphic position.
None
| | |
| --- | --- |
| Author: | Allard and Caty, 1969 |
| Age: | Neoarchean |
| Reference section: | A good example of anorthosite sensu stricto can be observed along Road 113 towards the Chapais Airport. The milky white colour and homogeneous grain size of the rock make it difficult to observe plagioclase cumulates, but these are distinguished by their large size (≤20 cm) and Carlsbad twinning (UTM NAD83, Zone 18: 539936 m E, 5518176 m N). |
| Type area: | The anorthositic zone is very well exposed along Campbell Route and Portage Island Route, north of Chibougamau Lake (northern section of NTS sheet 32G16). |
| Geological province: | Superior Province |
| Geological subdivision: | Abitibi Subprovince |
| Lithology: | Gabbro, anorthosite |
| Type: | Lithodemic |
| Rank: | Lithodeme |
| Status: | Informal |
| Use: | Active |
Background
Description
Thickness and Distribution
The anorthositic zone has been identified on the northern flank of the Chibougamau Anticline for a distance of >53 km. On the southern flank of the anticline, the anorthositic zone outcrops for >42 km. The thickness is estimated between 2500 m and 3600 m (Daigneault and Allard, 1990).
Dating
None.
Stratigraphic Relationship(s)
Rocks of the anorthositic zone cut volcanic rocks of the Obatogamau and Waconichi formations (Roy Group's first volcanic cycle). They are overlain by rocks of the Lac Doré Layered Unit and intruded by the Chibougamau Pluton. They are also cut by a granodiorite unit in the Grenville Front transitional zone (Bandyayera et al., 2005).
Paleontology
Does not apply.
References
16 janvier 2020
16 janvier 2020